I have to get this… need it even!!!
The Ninty Times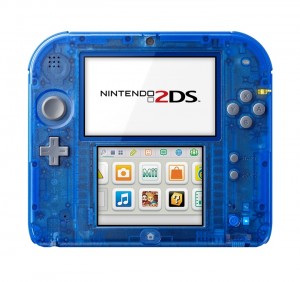 Two new 2DS colors will be expanded into the 2DS family line, with a see-through Crystal Red and Crystal Blue 2DS coming to the States, which Nintendo revealed during a Press Release. Looks like Pokemon ORAS players can match they're color tastes with these models.
The Crystal Red and Crystal Blue 2DS systems are officially coming to North America. Nintendo announced today that the handhelds will launch alongside Pokemon Omega Ruby/Alpha Sapphire later this month. Pricing is set at $99.99 for the new 2DS variations.